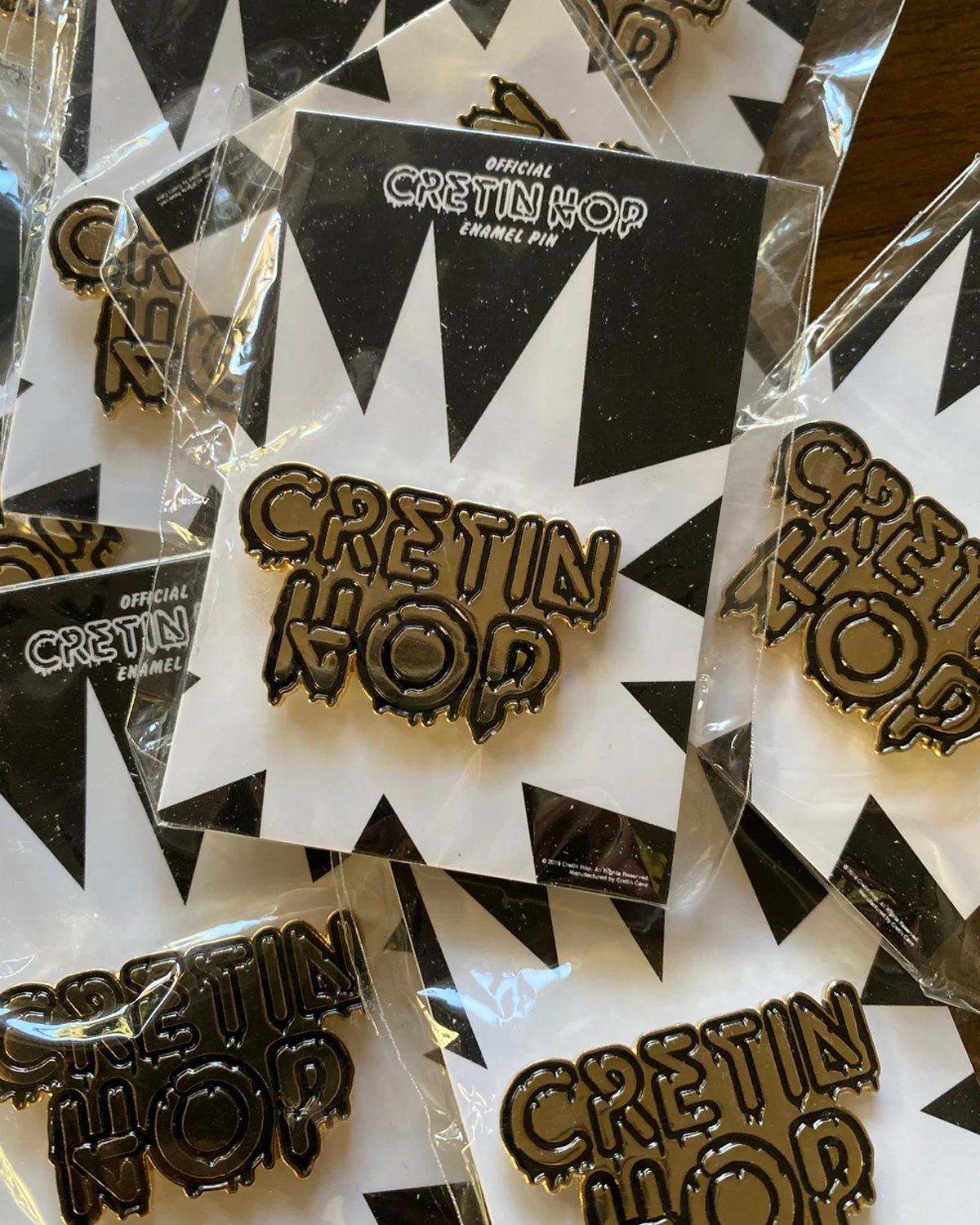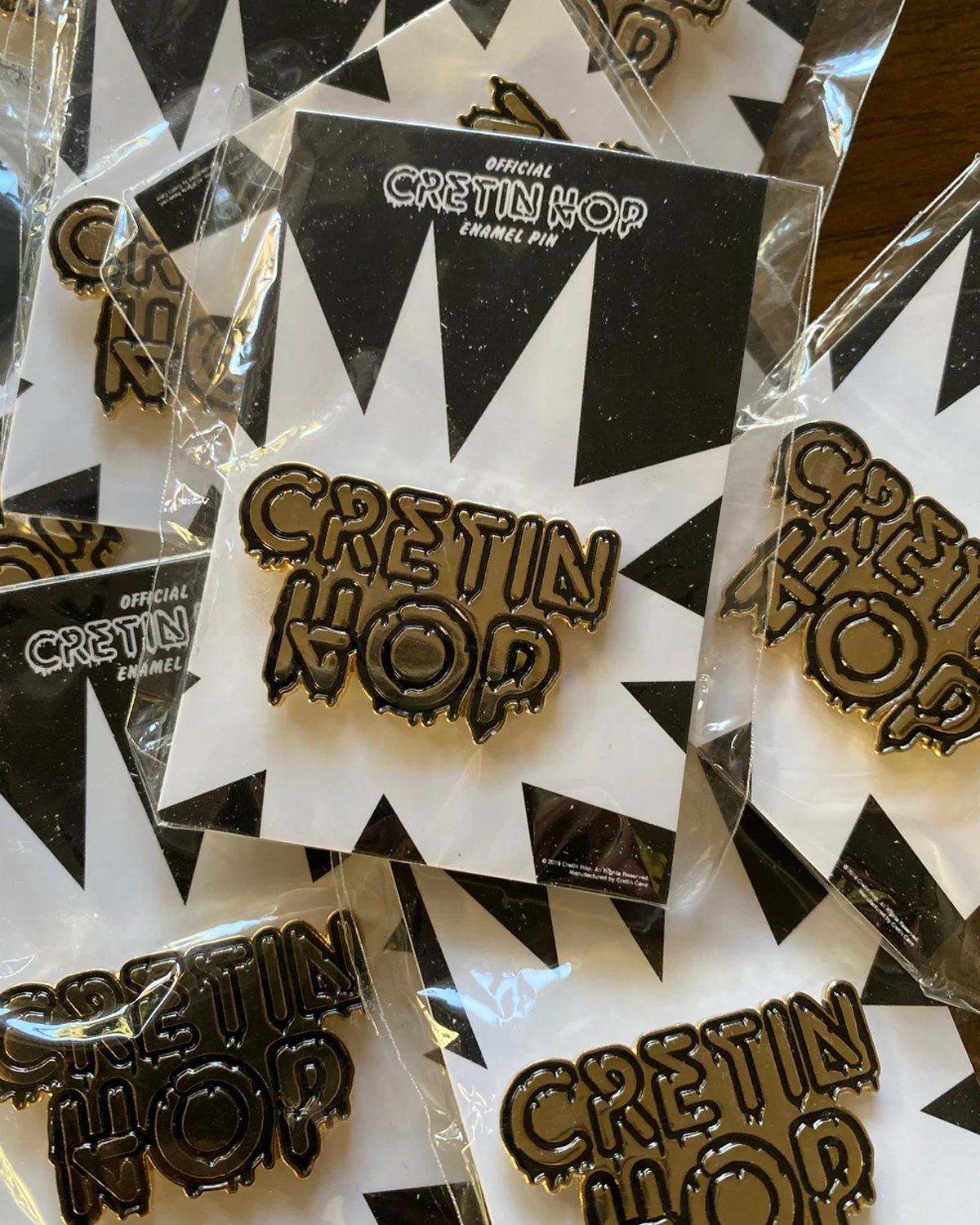 Cretin Hop Enamel Pin II
$10.00
Adorn your leather or denim jackets with style and disgrace using these Cretin Hop Gold Metallic K.O. enamel pins!
This oozing hard enamel pin features the Cretin Hop logo in a drippy neon font with gold metallic and black outline. Comes with a special Cretin locking pin back to ensure you never lose this "shiny! shiny" shiny piece of metal. Easy on-off locking pin back action, spring loaded fastener. Just push on the base to secure them and pull to loosen the lock and remove! Only 20 left in stock!
Enamel Pin includes:
Hard Enamel Pin
Locking Pin Back
Size of pin: 1.5"
Packaged in a clear plastic sleeve and held with a pin card for protection.